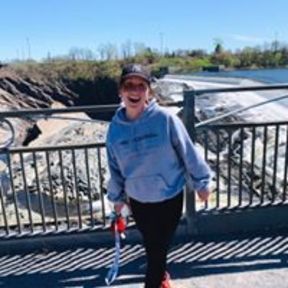 Hi !
I'm Rebecca, a small girl from Quebec City looking for a room. I speak French, so I am sorry if I do any mistakes.
I was living by myself last year in a basement. That was okay, but I left for a couple of reasons. I didnt have a parking (wasnt allowed to park on street either, that was a big issue). So, I'll pay the extra to have a parking.
I am a very good student (GPA 9.5). I'm serious, mature and responsable. Living by myself last year made me understand that I need a very clean space. I dont really like drinking and going out. I actually dont have friends to do it, lol.
I'd be there 1 weekend on 2. My boyfriend lives in Montreal. He may come (if it's okay with you) one weekend on 2 too.
I'll be the one paying, but my dad is always there if needed.
I used to play sports (Soccer). I was in uottawa's rowing team last year. Right now, I just like going to the gym. I actually work in one.
If you have any questions, feel free to contact me.
Have a wonderful day
Rebe
No rooms